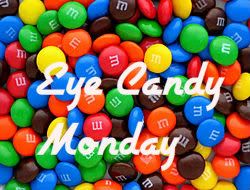 Even though I'm on team Jace if I had to pick a real life boyfriend I would pick Simon over Jace. He is your boy next door who will always be there for you no matter what you need. He is extremely loyal to his friends and family and will do anything for them: which is why I picked him for this week's Eye Candy Monday.
Simon Lewis:
He plays bass guitar

His family is Jewish

16 years old

Vegetarian

He is a complete geek

Brown hair and eyes
"Jesus!" Luke exclaimed.




"Actually, it's just me," said Simon. "Although I've been told the resemblance is startling."
"Pretty soon the only people left without a girlfriend will be me and Wendell the school janitor, and he smells like windex."
"At least you know he's still available."
"Hey," said Jace. who was sitting on an overturned speaker, looking at his cellphone, "do you want to see a photo of Alec and Magnus in Berlin?"
"Not really," said Simon.
"Magnus is wearing lederhosen."
"And yet, still no."

"Thank you," Simon said. "It's a joke, Isabelle. He's the Count. He likes counting. You know. 'What did the Count eat today, children? One chocolate chip cookie, two chocolate chip cookies, three chocolate chip cookies . . .'"





There was a rush of cold air as the door of the restaurant opened, letting in another customer. Isabelle shivered and reached for her black silk scarf. "It's not realistic."





"What would you prefer? 'What did the Count eat today, children? One helpless villager, two helpless villagers, three helpless villagers . . ."
I know they already picked a different guy for Simon for next year's movie but I think L
ogan Lerman is a much better pick! What do you guys think?